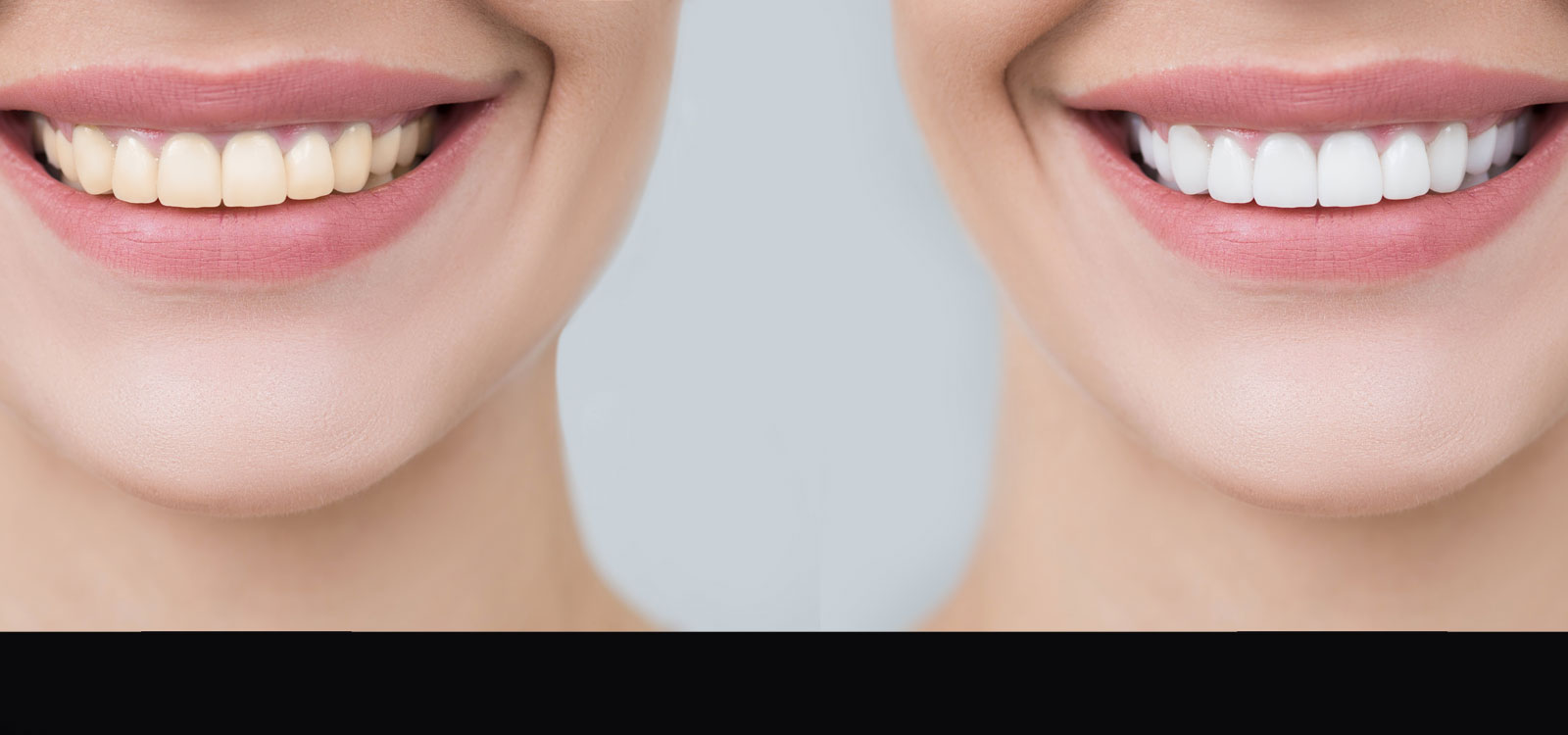 Teeth Whitening at Belmore Dental Implant Clinic Get Whitened Teeth Instantly
We all dream of having a celebrity smile, but for those trying to achieve this using DIY at home whitening treatments it is dangerous, costly and it plain and simply doesn't work.
Teeth whitening treatments offered by Dental Practices such as Belmore Dental Implant Clinic are the only treatments which are guaranteed to work, provide effective long-term results, are safe and legal.
At Belmore Dental Implant Clinic we offer two professional teeth whitening systems. There are several big differences between these professional whitening systems and to receive the best results we have found it is best to combine the two treatments.
A bright white smile can be a confidence booster and a great way to get noticed.
If you are unhappy with the colour of your teeth or you have staining, professional teeth whitening treatments are a safe and recommended option for you to consider. Tooth discolouration can be a result of either surface or internal staining.
Surface Staining of the Teeth
Well-known causes of tooth stains are tobacco, strong tea, coffee, red wine, and melanoidins. Deposits of tartar can also form around the necks of the teeth which can hold onto stains that are extremely difficult to remove
Internal Staining of the Teeth
Often teeth which have had their nerve removed will always be darker than their live counterparts. Teeth that have taken a heavy knock can also often become discoloured due to the blood vessels leaking at the end of the root.
The safest way to whiten your teeth is under the supervision of your dental professional who will assess your overall oral health, the health of your teeth and know the history of your teeth.
Teeth Whitening Options available at Belmore Dental Implant Clinic
Zoom Teeth Whitening
At Belmore Dental Implant Clinic we are proud to offer Philips Zoom WhiteSpeed in-house whiten. It is a scientifically advanced tooth whitening procedure applied while you are seated comfortably in the dental chair at Belmore Dental Implant Clinic and is ideal for anyone looking for immediate results.
After an initial check-up we will carry out your whitening treatment is under 2 hours and takes just one visit. The procedure begins with a short preparation period followed by three 15-minute bleaching sessions, with an optional fourth 15-minute session administered at the discretion of your dental professional.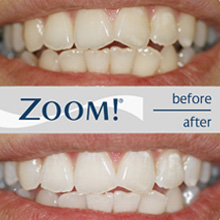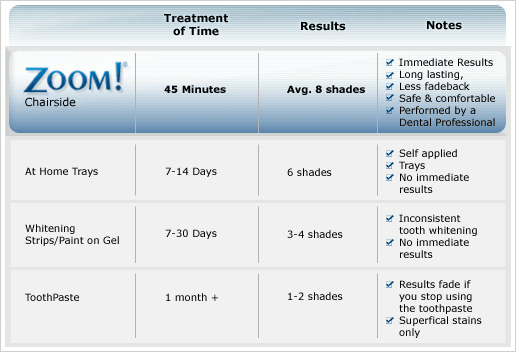 Home Whitening
At Belmore Dental Implant Clinic we are delighted to be partnered with White Dental Beauty for our Home Whitening treatments.
White Dental Beauty is a worldwide leading tooth whitening brand. Best known for providing high quality, reinforced whitening products.
Using customer made bleaching trays you can whiten your teeth in as little as 30 minutes a day.
Internal bleaching
When a tooth is discoloured following the death of the nerve within the tooth root, we can carry out an internal bleaching treatment. A specialised bleaching agent is placed within the tooth and sealed inside for a period. This is removed when satisfactory whitening has occurred and a tooth-colored filling is placed inside the tooth.
No matter which option you decide is best; professional teeth whitening is an effective long-term treatment and 95% of patients having teeth whitening, leave extremely happy with their results.

Further Reading
To view and download the Zoom consent form, please click here
Zoom Teeth Whitening L Co Roscommon
"I had a root canal on 2 front teeth years ago which over time resulted in internal darkness forming. All my teeth were in need of whitening also. Belmore Dental was recommended to me by my work colleague whose family are patients. Having the whitening treatment has made a huge difference to me as I would always be so self-conscious of my smile and would automatically put my hand to cover my mouth when I smiled. Now I don't have to do that. It has rejuvenated me. I had a Great experience at Belmore Dental. I felt very welcome and comfortable. They have extremely efficient and friendly staff and they were very thorough in the examination and provided a full list of treatments and costs. I have already recommended Belmore to a number of friends and work colleagues."