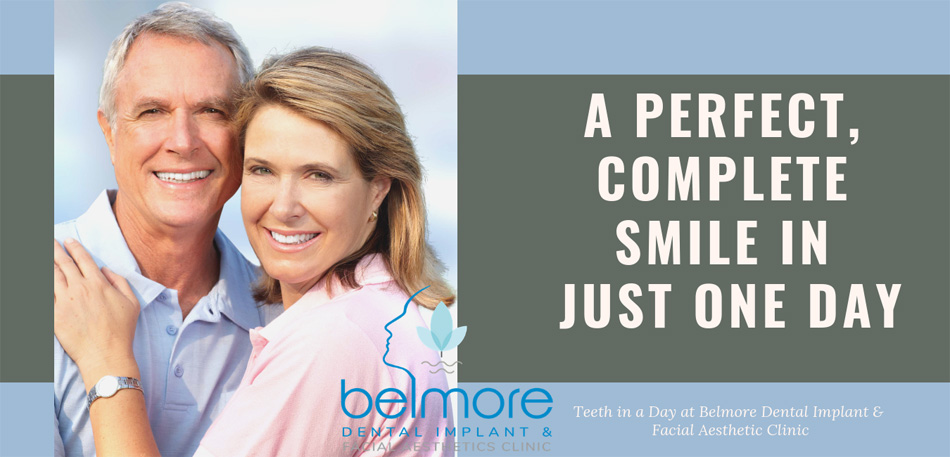 If you are a denture wearer or have many loose or missing teeth, then the Belmore Dental Implant Clinic Teeth in a Day treatment could transform your life.
Of all the dental implant treatments offered at Belmore Dental Implant Clinic, this is the one that the entire team is most proud. It continues to amaze us every time we carry out a Teeth In A Day procedure, how the lives of our patients transform before our eyes in just 8 hours.
Currently, patients who have implants to replace missing teeth have to undergo several dental appointments which can last for up to six months. The award-winning team at Belmore Dental Implant Clinic will take you from complete tooth loss to a permanent fixed natural smile in just a single day. So if you would like your dental implant treatment completed quickly or without the need to wear temporary teeth, this is the treatment for you.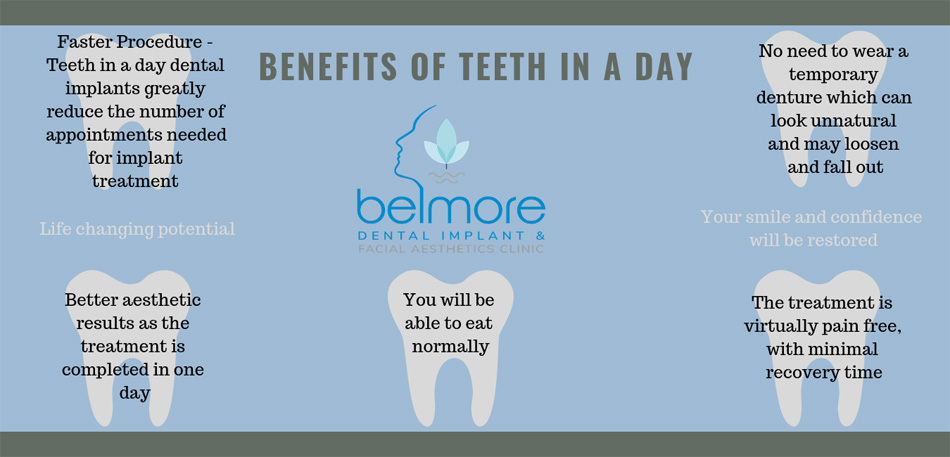 How do Teeth in a Day dental implants work?
The Teeth in a day implant procedure replaces a full arch or full mouth of missing teeth.
A fixed bridge is attached to these dental implants – on the same day.
On the day of surgery, any remaining teeth are extracted to make way for the dental implants.
Our lab technicians will create a custom-made fixed bridge on site which is attached by your dentists to the dental implants.
Why Choose Belmore Dental Implant Clinic
Award-winning dental team
Our reputation is built on clinician excellence, patient care, and outstanding results
Over 15 years' experience placing thousands of dental implants
5 Star independent patient reviews