How does the treatment work?
It takes approximately between 9 and 18 months to create a new smile using Invisalign. Getting there takes just four simple steps:
You meet with an Invisalign Provider for a consultation about your treatment, based on your treatment plan and your dental records, a virtual 3D treatment plan is generated that shows you the expected movement of your teeth from their current position to the desired final position.
Once you and your Invisalign Provider have approved the treatment plan, the aligners are custom-made to fit your teeth. The number of aligners varies for each person.
You wear your aligners about 20 to 22 hours every day, except to eat, brush, and floss, or for a specific occasion.
Every two weeks, you switch to a new set of aligners. The aligners will gradually move your teeth towards their final prescribed position.
The Benefits.
Custom-made to fit your teeth and your lifestyle, Invisalign offers many benefits beyond your brand-new smile:
Nearly-invisible aligners mean hardly anyone will notice that you are straightening your teeth.
The removable aligners allow you to maintain your dental hygiene, brushing and flossing as usual.
You can also remove the aligners briefly to eat, drink or for special occasions.
Even before you start treatment you'll know how long your treatment may take and what your teeth are expected to look like at the end.
Dental Monitoring
At Belmore Dental we are delighted to be able to make the Invisalign process even easier for our patients by offering the option of remote monitoring using technology called 'Dental Monitoring.'
Dental monitoring allows us to track your treatment using weekly scans taken by you at home using your smartphone and a scan box that we provide. Allowing you to cut down on the number of practice visits you need to make, whilst still giving us the ability to keep a close eye on your progress. As many of our patients travel quite a distance to see us, or just have very busy lives, we offer this service as an add on for Invisalign treatment – completely free of charge!
How much does Invisalign cost?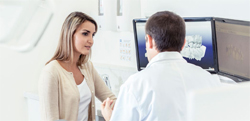 As with other types of orthodontic treatment, the cost of Invisalign is dependent on the complexity of your issue and your course of treatment. And, although only an Invisalign Provider is able to fully determine your cost, prices for Invisalign treatment. Find out prices here.