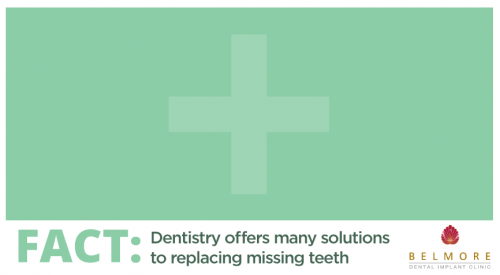 Here at Belmore Dental Implant Clinic – Co. Fermanagh, Norther Ireland we often see patients who are unhappy with their teeth. Sometimes this is because they have one or more tooth missing, creating gaps in their smile line, making them feel self-conscious. During an initial consultation, we do a thorough oral health check and discuss your treatment options.
Question: Does it hurt to get dental implants?
Dr Joe McEnhill – Dental implants will be placed under anaesthetic so you will not feel anything during the treatment. Afterwards, you might feel a bit sore for a few days but we will provide you plenty of advice on how to manage this with painkillers and a soft diet in the meantime. If you are nervous about the treatment be sure to let us know beforehand. We will be able to help you to overcome your fears or offer a sedative so that you don't have to be awake during the implant surgery.
Question: Do your teeth get filed back when you get veneers?
Dr Joe McEnhill – There is an element of tooth filing involved in the preparation of teeth for dental veneers. This is to remove the shiny outside layer of the enamel in order to ensure the veneer can properly bond to the tooth and will only be a tiny layer the same thickness of the veneer to ensure it doesn't stick out.
Question: Are dentures the only solution to missing teeth?
Dr Joe McEnhill – With all the technology we have available to us these days there are so many solutions to missing teeth that dentures are no longer the only option. Many people would prefer to avoid having dentures where possible because they can be uncomfortable or become loose during the day. A permanent solution is preferable where possible, in terms of aesthetics as well as function. Removing your teeth and popping them in a glass overnight is not what we would class as sexy, so for many this just isn't an option. Crowns and implants can provide the answer to the dilemma of missing teeth, and veneers can close smaller gaps due to chips, breakages or small teeth.
Here at Belmore Dental Implant Clinic, our team members Dr Sinead McEnhill, Dr Joe McEnhill, Dr Annamaree Welsh & Dr Caitronia Cody have had the right training and knowledge to properly look after your teeth and to know whether the treatment is actually suitable for you and to carry it out without damaging your teeth or gums.
If you are interested in getting any of your teeth replaced, you will also be pleased to know that we offer a FREE consultation with our treatment coordinator. Our Treatment Coordinators are the lead contacts to all new and existing patients and offer a relaxed informal opportunity to come for a FREE consultation and see the practice. They ensure that patients leave well informed, with all their questions answered about treatment options, alternatives and fees introduced with payment options. You can also contact our treatment coordinators with any queries regarding potential upcoming treatment, fees or to schedule appointments.
During your Free Treatment Coordinator Consultation you will:
Meet with our coordinator to discuss problems and possible solutions

Meet your dentists who will guide our coordinators on possible solutions and to discuss similar case studies

Have photos taken to assess how appearance can improve

Discuss possible costs of treatment
If you have any questions, be sure to book an appointment with us today to discuss your options. Drop into the practice at Belmore Street, Enniskillen or call us on 02866329222.
---